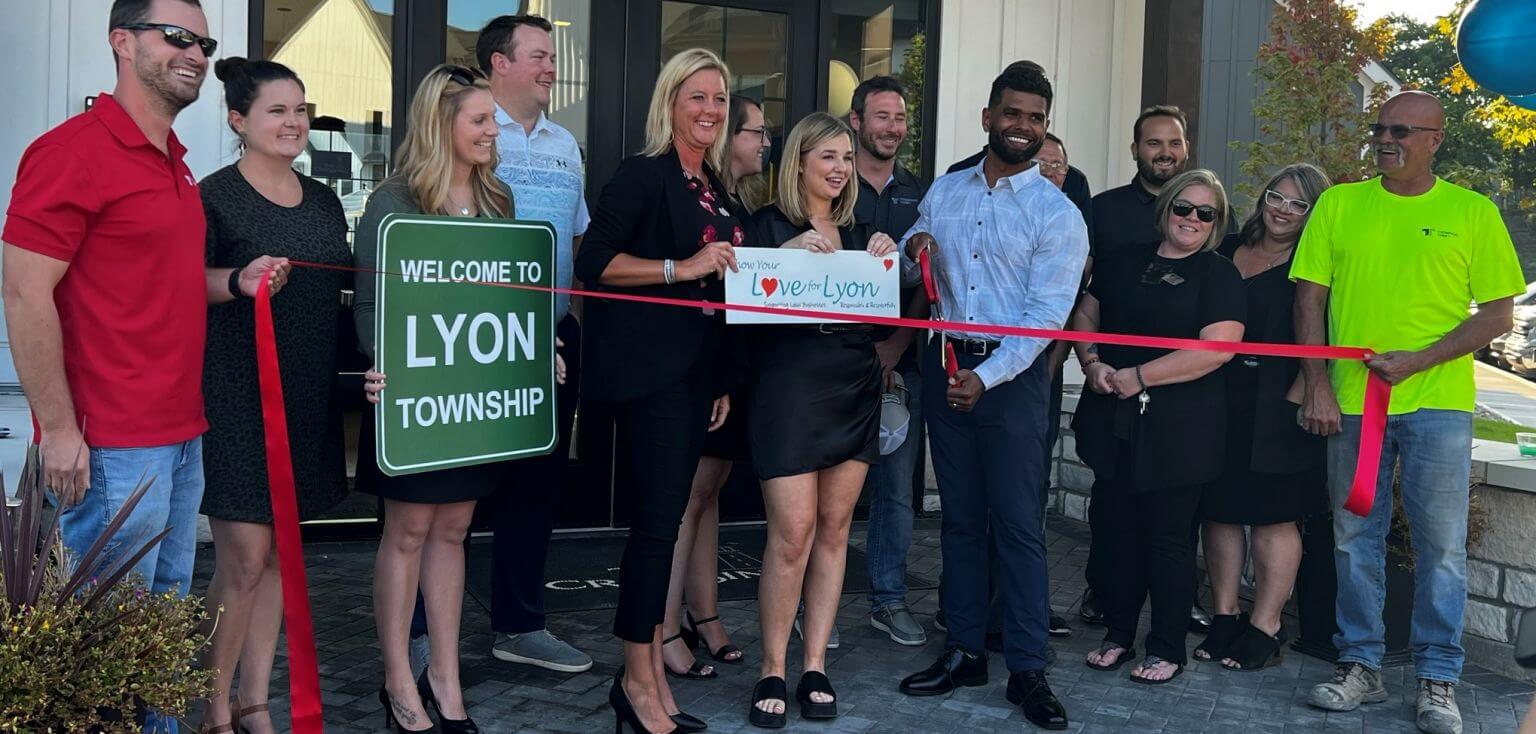 Welcome to the Lyon Area Chamber of Commerce
The Lyon Area Chamber of Commerce wishes to extend a gracious welcome from our historical and charming communities.
Located in the southwest corner of Oakland County, the Lyon Area Chamber area encompasses approximately 88 square miles, including the communities of Green Oak, Lyon Township, Northfield, Salem and South Lyon.
The area retains a rural atmosphere but is ideally located so that educational, cultural and recreational amenities are easily accessible.
Various community organizations, historical societies, churches and a variety of local events and festivals add to our small-town charm.
"Show Your Love for Lyon" is a local campaign designed to foster a continuing sense of community while ultimately driving business to our local shops and establishments. The campaign includes placement of feather flags along the sidewalk in the downtown and commercial areas that read "Dine Local" and "Shop Local" as well as the placement of promotional banners on select streetlight poles. The goal is to create a festive atmosphere and to encourage the community to support local business owners.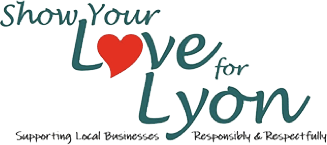 In addition, yard signs and "Shopped Local" and "Dined Local" stickers will be distributed to businesses to help spread the campaign message.
We are also pleased to announce that T-shirts and face masks can also be ordered with the "Show Your Love for Lyon" logo.  We have partnered with Big Frog in Brighton, a member and Chamber Ambassador of our local Lyon Area Chamber of Commerce, who has made the ordering process easy by following this link to the Love4Lyon order page.
For more information please contact:
Amy Allen, Executive Director, Lyon Township DDA – aallen@lyontwp.org

Nate Mack, City of South Lyon Downtown Development - nmack@southlyonmi.org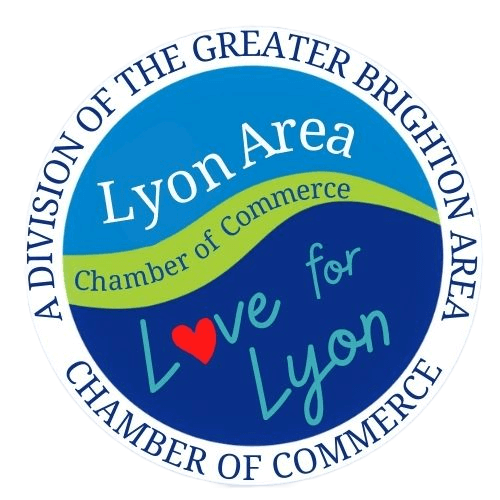 Why the Lyon Area region?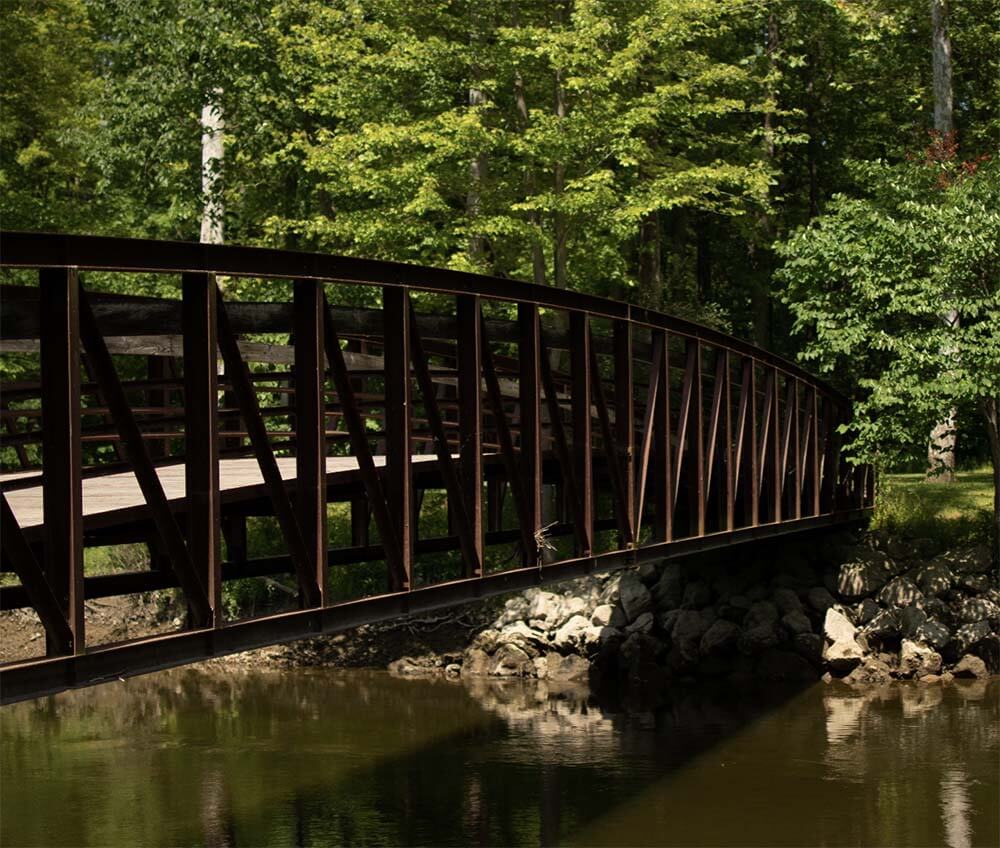 We are conveniently located 30 minutes from Ann Arbor and Detroit.  Flint and Lansing are quick commutes from the Lyon area.
Kensington Metropark is minutes away and is accessible by bike through the 25-mile paved Huron Valley Trail.
With our growing business community, outstanding school system, fantastic recreational opportunities and strong sense of community spirit, the five communities that comprise the Chamber area offer a variety of rewarding experiences to enhance your quality of life.
Whether you are here for a moment or for a lifetime, you are home.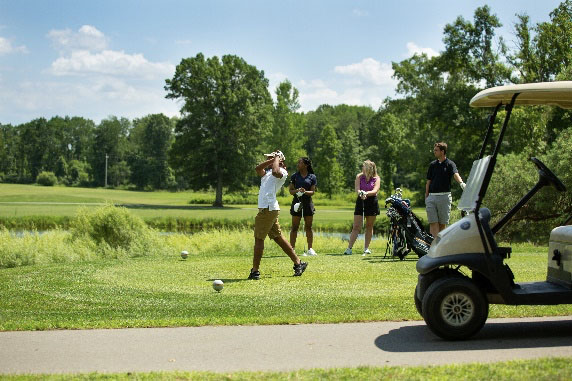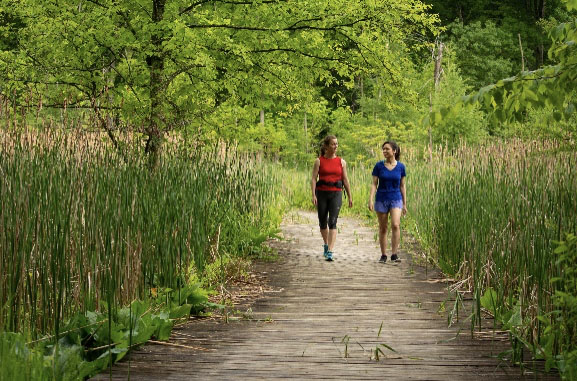 Joe Knopp
Board Chairperson
Vail Resorts
The deadline to apply for the 2023 scholarships has passed. Thank you to the high school students who applied, and congratulations to all of the 2023 graduating seniors.
The purpose of this scholarship is to help with the financial responsibility of college or vocational school. The scholarship may be used at any college, university, and community college or vocational/ technical/ trade school. The scholarship criteria are based on the applicant's interest in continuing education, participation and leadership in school and community activities, and reputation for good citizenship and moral character. To apply, student must be a graduating senior from the South Lyon community school district OR reside in the area served by this Chamber of Commerce.
APPLICATION PACKET SHOULD CONTAIN
Application Cover Sheet

Essay (see requirements within application)

At least two letters of recommendation (ex. teacher, counselor, volunteer leader, coach, clergy, employer)

School(s) you plan to attend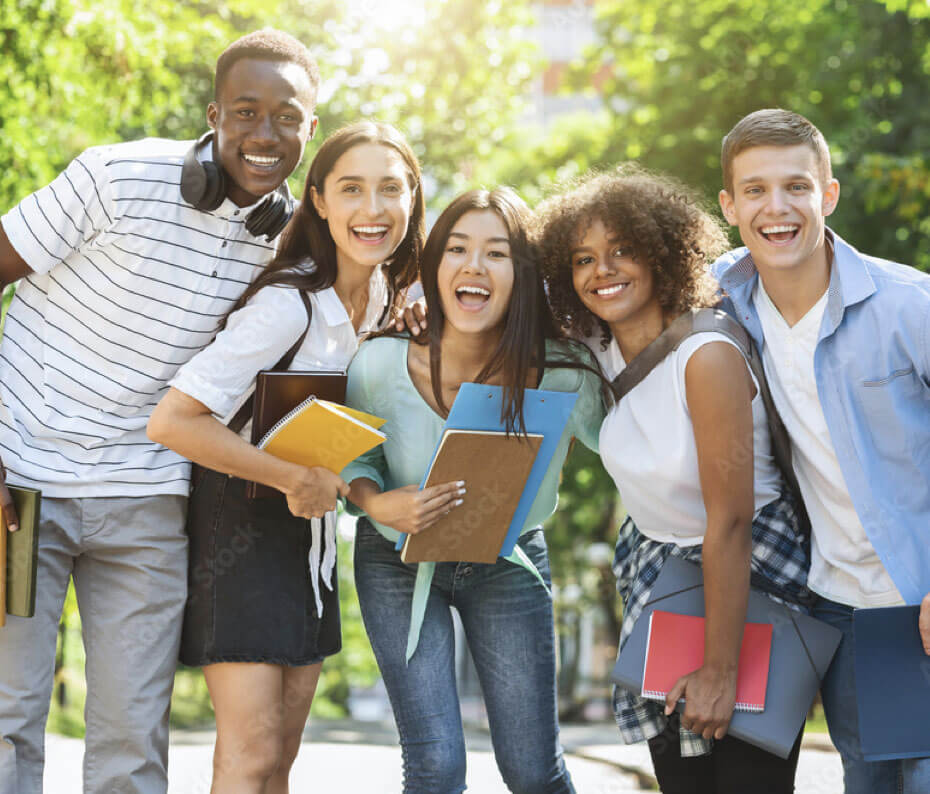 The Lyon Area Chamber of Commerce is host to a number of community events, which support chamber members and the community. Providing opportunities to sponsor and grow your brand and business.
Your Chamber, Businesses and Government Working Together
The Lyon Area Chamber of Commerce encompasses the City of South Lyon, New Hudson, Green Oak, Northfield, Salem and Lyon Townships within the counties of Oakland, Livingston and Washtenaw. The Chamber is proud to serve many member businesses and non-profit organizations in these communities.  World renowned corporations have chosen these communities to invest their futures in. A conglomeration of diverse demographics lends versatility to business applications.
The South Lyon area enjoys charming, historical small town merchants and services partnered with national manufacturing companies, international investment, technical, automotive and engineering corporations. As one of the fastest growing areas in Michigan, investors and developers are strengthening their corporate positions with real estate investments.
The Chamber has been a vital link between commerce and community for over 40 years and is proud to be the official welcome center for new and relocating residents in the South Lyon area.
Our ambassadors serve an essential purpose.
Raise awareness of Chamber Activities and Benefits

Reach out to new members to inform and involve them thereby promoting strong continuing membership

Encourage meaningful and beneficial participation in the Chamber's Programs

Serve as a liaison between the Chamber staff and membership

Assist with ribbon cuttings and community events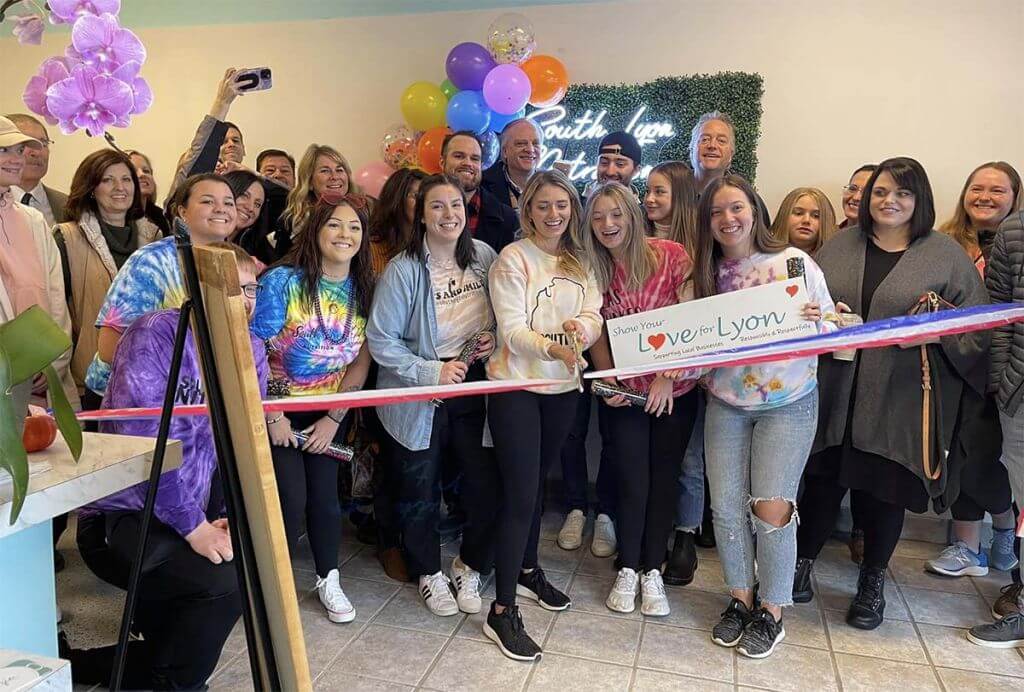 Who are the Chamber Ambassadors?
The Ambassador Program consists of volunteers from the Chamber Membership who donate their time to assist the Chamber in various activities.
Activities include:
Visiting new members and attending breakfast meetings

Serving as a welcome committee at Chamber Events by greeting attendees

Attend ribbon cutting ceremonies, grand openings, and special events.

Ambassadors serve a term of one calendar year. Ambassadors can continue to serve after the one-year term if agreed upon by the Ambassador and the Chamber.