Welcome to the Whitmore Lake Chamber of Commerce!
If you love water sports, and are also looking for a place with an ideal geographic location and committed community leaders, Whitmore Lake is the place for you.  Whitmore Lake is located just off US-23 between Brighton and Ann Arbor, not far from where US-23 and I-96 meet.
The Chamber is comprised of community leaders and local business owners leading the way, and working together to ensure all member businesses large and small can compete successfully in the marketplace. As a division of the Greater Brighton Area Chamber of Commerce, we are able to provide more services, organizational development, network opportunities and advocate on your behalf to advance the businesses and help you succeed.
Current activities include a Pumpkins and Peanuts fundraiser in partnership with Texas Roadhouse. $5/bag for 7 oz. of peanuts; plus a coupon for a free cactus blossom or fried appetizer with purchase of an entree at Texas Roadhouse. Your purchase contributes to student scholarships, community support and economic development. Contact michellet@brightoncoc.org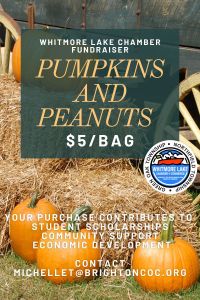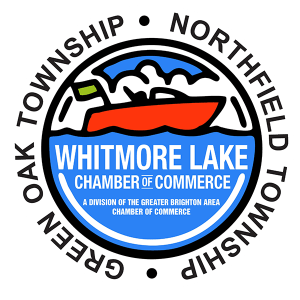 The centerpiece of the Whitmore Lake community is a beautiful, 750-acre, all-sports Whitmore Lake.  Even though officially the community is not a municipality, but part of Northfield Township and Green Oak Township residents of Whitmore Lake identify so strongly with the lake that the school district, post office and Chamber all bear its name.
The community has grown from a rural summer vacation getaway to a four-season residential, retail and recreational community with a small-town atmosphere filled with friendly, caring people.
The lake is a huge attraction for residents and visitors, of course, but the community also sponsors a number of events, which draw people to the area. One of the year's biggest events is the weekend-long Independence Day Celebration, which has been going on for more than fifty years. Typical events include a boat parade, a ski show, a race that combines running and swimming, and a fireworks display over -- where else? -- the lake.
Whitmore Lake combines the best of lake living and small-town quality of life.  Experience it for yourself, and you'll see why the residents of Whitmore Lake wouldn't have it any other way.
Visit the Northfield Twp website for more information on the area!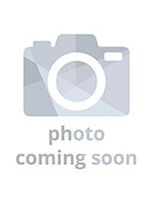 Sally Eastman
 We take on the biggest challenges so you can focus on your business. Review the benefits below and submit the form today to learn more.
Membership Benefits at a Glance
Are you opening a new business or expanding an existing one? New location? New Product line?  Celebrating a major milestone? 
A ribbon cutting is a great way to market and advertise your business. Kick-off a grand opening or celebrate opening a new addition or reaching a milestone with a ribbon cutting. It offers a unique opportunity to meet key leaders and fellow members of your community. 
We'll bring the red ribbon, the giant red scissors, add your event to our calendar, promote it through emails, and share it on social media. 
To schedule a ribbon cutting, please click the link below to complete the form. 
Tips for a successful event:
Invite guests to your event. Including current and potential customers, suppliers, friends and family – and of course employees! The Chamber will invite members, ambassadors and local dignitaries.

 

Make it a party. People love to eat. Provide lunch or light snacks and refreshments.

 

The Chamber will prepare a brief program. The CEO will recognize key individuals, provide opportunity for guests to introduce themselves and their business and finally for you, the business to share your story.
Entice people to come. Have a raffle for guests to win branded items or have gift bags for attendees. Provide special promotion in the gift bag to encourage guests to revisit your business to try your product or services.
Let people know. We'll email our members and share with the local media. Share it with your list of contacts and on your social pages.